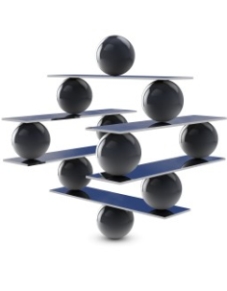 The old saying "you select your home and your home controls you and your family" is a true fact. Shape, design, and space partition in your house or flat generate unique energies and frequencies which can affect you and your family's emotions and daily life – it is known as the psychology of space.
Deepen your Feng Shui basic knowledge and learn how to take in your surroundings with a complete new awareness! In this course, you will get an overview on the three classical schools of Feng Shui and their energetic alignment: the Eight Areas of Life, the East-West System, and as a total speciality for a basic course, the astrological calculation of houses, the so called Flying Stars. This is an excellent start to correctly use basic Feng Shui knowledge in your home or for your friends, thus enabling you to gain positive experience.
Contents of the course are among others:
Advanced practice of Yin and Yang – room layout
The energies of the Five Elements, of colours, and remedy systems
The Eight Life Areas – and how you can strengthen certain areas e.g. family, partnership, and wealth.
The Eight Trigramme System – East-West System (Ba'Tzai and San He) enabling one to indentify the best room and area.
The Flying Stars (Lo'Shu) – the time dimension in Feng Shui
Effective house clearances – helping to avoid accidents
How to use the Lo'pan (Feng Shui Compass) with 23 rings
How to change unfortunate energies in a room, thus boosting your wealth
Places where the Earths lines are like a grid, e.g. Benker, Hartmann, and Curry Netlines which can make you ill, and remedies.
In Feng Shui, every corner, every direction and every symbol possesses its very own dynamic. Look forward to new insights, knowledge and interrelations!
The course takes place from 9.30 a.m. to 1 p.m. and from 2.30 p.m. to 6 p.m., each with a 30 minutes coffee break.